So, in this question, the user JollyJoker posted this image depicting the orbits of the asteroids in the asteroid field in the comments:
[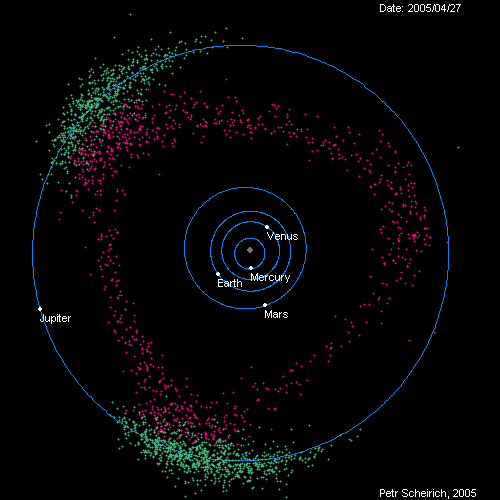 In this image, you can see that while the individual asteroids follow elliptical orbits, the asteroid belt as a whole is a giant triangle with the Jovian Trojans at two corners, and a third corner directly opposite Jupiter, and the whole triangle orbits in sync with Jupiter.
Is this image accurate? Is the Asteroid Belt actually a giant triangle, rather than the loose circle it is often depicted as? If so, why is this the case?