A solar eclipse viewed from Earth reveals the sun's corona and you can only see the brightest stars from Earth.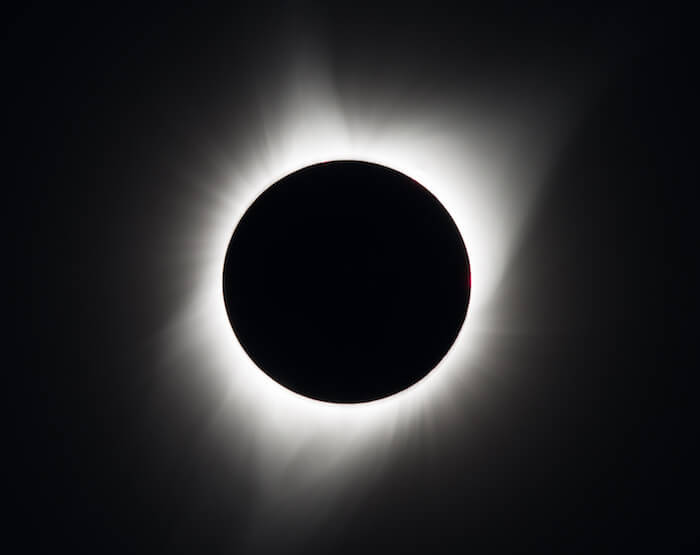 However a solar eclipse viewed from the moon would show the red ring around Earth.
I have not seen an image / video of what a solar eclipse would look like on one of Jupiter's Galilean moons.
How long would an eclipse last on these objects? How dark would it get? Which stars / planets would be visible with the naked eye? Could you still see the sun's corona during these eclipses?